Become a Partner of efirma GO,

LET'S WIN TOGETHER
The opportunity
of business
more profitable.
Choose your partner modality, generate business with us, improve your brand image and the experience of your client.
modalities of Partners en efirma GO
We offer you a global solution to help you in your business, whether you are a commercial, start-up, SME, self-employed or large company, we put at your disposal efirma GO and training support, marketing campaigns and telephone support, with the aim of improving the satisfaction of your end customers.
Distribute efirma GO and we take care of everything, with commercial support and maximum profitability.
Expand your portfolio with efirma GO and offers the electronic signature with high profitability, volume discounts and special conditions.
Integra efirma GO in your software, offer added value to your customers with unbeatable conditions and permanent profitability.
Become an official distributor, take advantage of our Know-how and we will give you all the means to be the digital benchmark in your area.
CREATE A NEW BUSINESS LINE
FULL OF ADVANTAGES.
Improves user experience
of your client with efirma GO
Control
Alerts about the status of the document.
Traceability of the entire formalization process and justification of approval by all parties.
Ease
Easy to set up, you will be able to access efirma GO from any device and place. Useful for partners, employees, customers, suppliers and other parties involved.
Rapidity
Immediate delivery between geographically dispersed signatories. Automate, reduce time, ensure availability and simplify the formalization of documents.
Security
Thanks to the digital filing system, confidentiality, availability, as well as security against possible losses are guaranteed.
In addition, it allows you to configure signature options for each of the parties and participants, allowing the monitoring and control of the signature order, avoiding delays in the signature by any of the parties.
Organization
Optimize resources by automating the sending of documents, having full control of the document and documentary file to guarantee its availability 24 hours a day, 365 days a year.
Rental income
Integration with applications and processes of your organization: payroll, summary of days, certificates, orders, deliveries, guarantees, purchases, contracts... allowing the delivery to the company and workers of all the documentation for their signature, and the monitoring of the document.
We provide the tools to make our collaboration more profitable. Marketing campaings, demos individualized, continuous training, support, administrative support and the backing of a leading brand in the sector.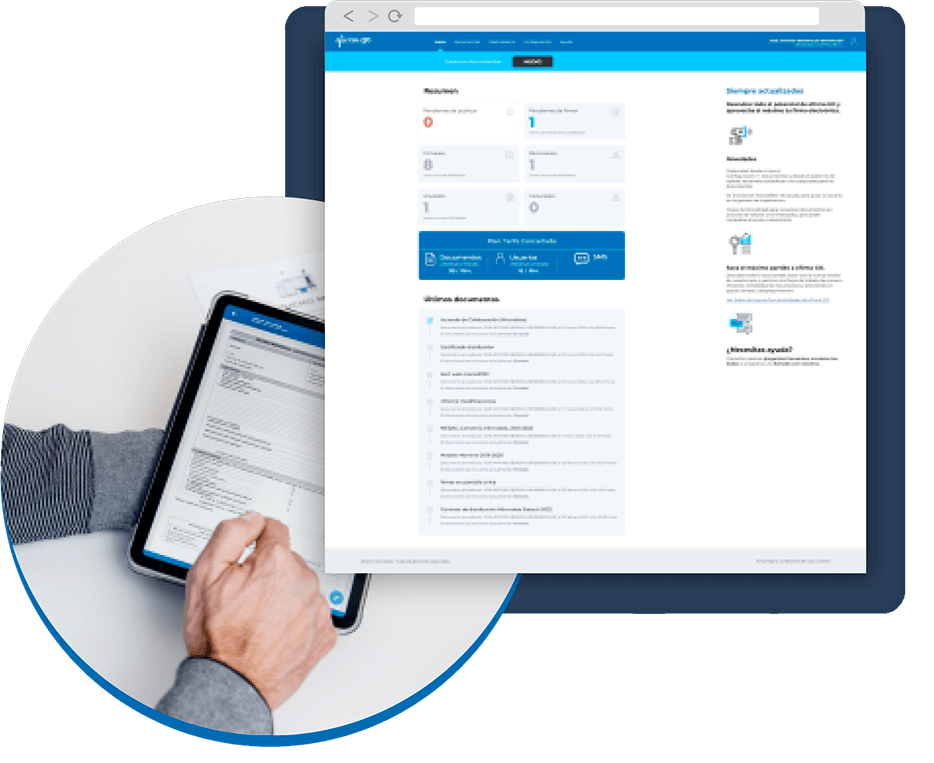 Digital Signature API for Developers
No maintenance or implementation cost.