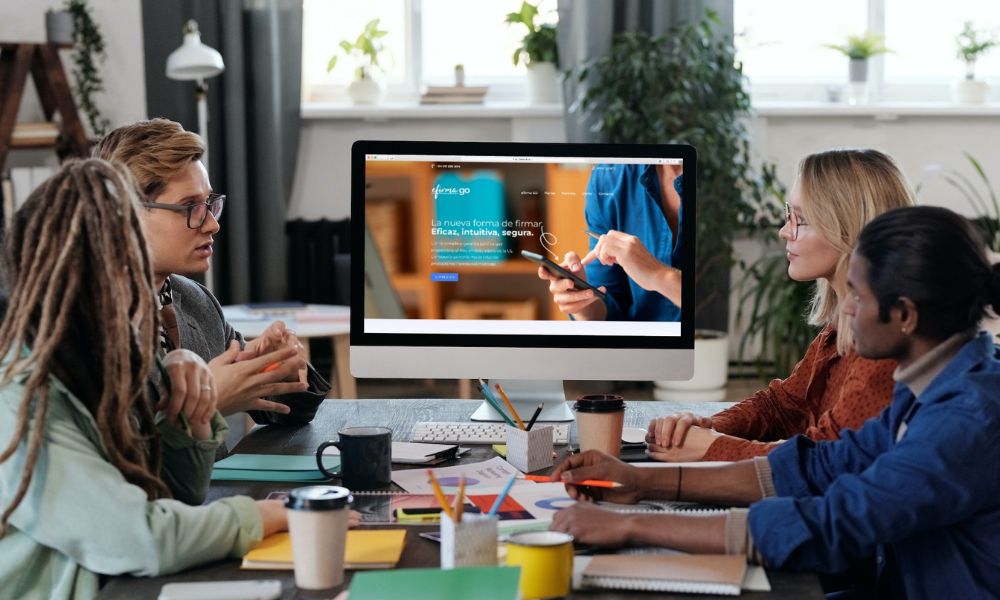 The electronic signature website of efirma GO
Our application of Electronic signature efirma GO, does not stop growing and our website It is meant to be a reflection of it. In the last year, hundreds of customers already know how it helps them the new way of signing and they are part of the family efirma GO. We have included new features, we have improved usability and the customer experience, and now we have also renewed our website.
With this reform, pretenddemos improve communication with our customers and with those who are not yet. We want this place to be the meeting point for anyone who has doubts or concerns about the electronic signature, its different applications, the legal developments that are taking place or the performance that can be obtained by implementing a digital signature solution in their processes. documentaries.
We have worked on improving the images, so you can see efirma GO in real environments, we have made a faster, friendlier web and above all with the hope that it will be useful to whoever passes by.
New sections for you to find everything.
All the functions of efirma GO so you can check what you need and give your signature processes a plus of speed and functionality. Advanced or simple signature, configurable recipients, choice of the type of communication medium, multiple downloads, massive signature, editable fields, form fields... Endless functionalities that grow as we detect the need. Very soon we will add new features such as device signature, languages ​​or sending multiple files in the same process. In this section they will be added as they are implemented. If there is something that you think we have not considered and you need it, do not hesitate to tell us.
We have considerably expanded the frequently asked questions to be consulted in our FAQ'S section, including not only topics of a global nature about the digital signature but also about the operation of our application, grouping them by topic and including a search engine to make it easier to find the topics that may interest you.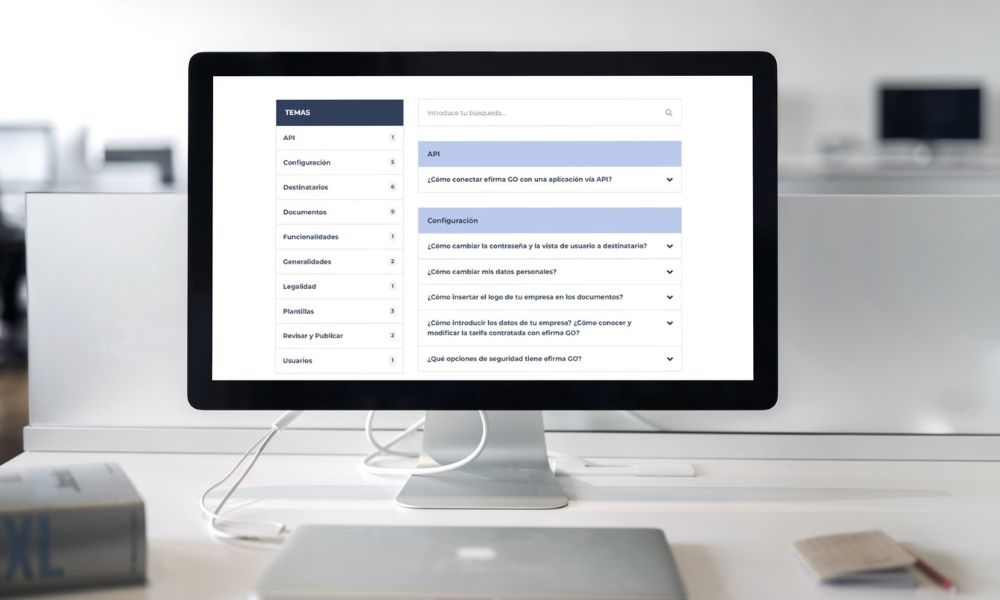 We know that this part is perhaps the one that generates the most doubts for those uninitiated in the use of the Electronic signature. Therefore, here I answerdemoThere are certain questions that our clients often ask us: Is the electronic signature as legal as the handwritten signature? What laws are the electronic signature covered by? What are the elements that make an electronic signature legal? In this section you will be able to check how the electronic signature process of efirma GO It has been designed and developed in compliance with the EU eIDAS Regulation and Law 6/2020 (LSEC).
This is a new section on our website, developed so that you can find everything you need, segmented by types of information and prominent topics:
In our plans section, you can find the different plans that you can take advantage of, including very interesting news in our commitment to being the electronic signature brand with the best performance / price ratio on the market. In addition to an unbeatable price per document, we offer you a greater number of users included in each plan, customization of the number of documents, courtesy SMS included with each contract (10% of the documents contracted) and the possibility of each document being signed by the number of signatories you need, without limits.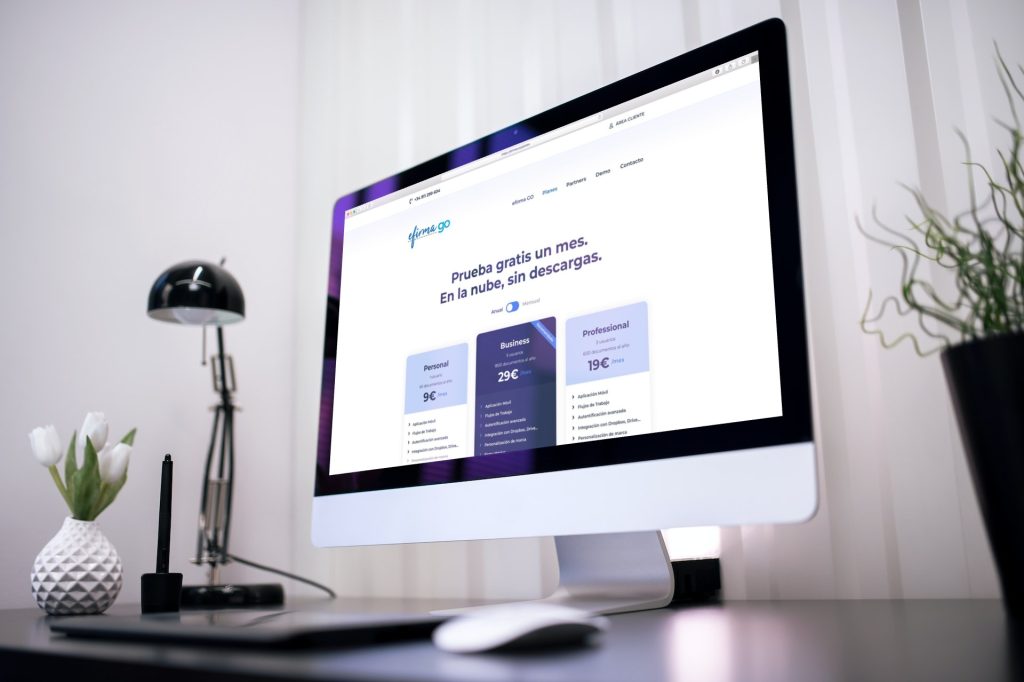 So that one of the technical experts of efirma GO, can show you all the potential of the electronic signature and how to adapt it to the reality of your business, we have put at your disposal a calendar of webinars where you can sign up to be taught the tool and present your casuistry. In addition, after watching the webinar, you will have the chance to try the application because we will register you for free so that you can try it. you have at least one demostration every working day, but if for any reason it does not fit into your schedule, do not hesitate to contact us through info@efirma.es, from our contact page or by phone 911 299 604.
Other pages of interest within the website of efirma GO
On our electronic signature website, we have not forgotten the blog posts, nor our page of partners or the one dedicated to the electronic signature API. They are still on our website to show all the relevant information. We hope you like this new design and that it is a reflection of what we do in our application. If you have not yet decided to sign up for one demostration, you can watch the following video before you contact us.